When considering the construction of a wooden hamster cage, selecting the right wood type is a pivotal step.
This choice not only impacts the durability and appearance of the cage but also ensures the safety and comfort of your furry friend.
In this article, we explore the top 10 types of wood that are perfect for creating a cozy and secure wooden hamster cage.
Hamsters' Basic Needs for Cage Materials
Before delving into the wood types, it's essential to understand the fundamental requirements of hamsters for their cages.
Non-toxicity, chew resistance, and good ventilation are key considerations.
The safety and comfort of these materials directly affect the health and happiness of your pet.
Ten Suitable woods for Wooden Hamster Cages
Pine Wood
Characteristics: Pine, a widely available softwood, is celebrated for its ease of workability and affordability. It's light in color with a noticeable grain pattern, giving it a rustic appeal.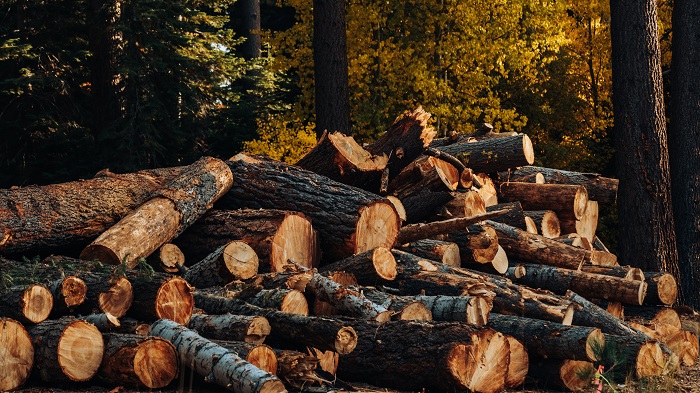 Safety and Suitability: It's crucial to use untreated pine to avoid harmful chemicals. Its soft nature allows for easy customization of the wooden hamster cage.
Birch Wood
Characteristics: Birch wood stands out for its fine grain and smooth, attractive finish. It's sturdy yet relatively light, making it a practical choice for cage construction.
Safety and Suitability: Birch is non-toxic and resists splintering, ensuring a durable and safe environment in a wooden hamster cage.
Aspen Wood
Characteristics: Aspen is a lightweight and odorless hardwood. It has a pale color and a uniform texture, which makes it appealing for indoor cages.
Safety and Suitability: This wood is safe for hamsters as it lacks harmful resins and oils, making it an excellent choice for a wooden hamster cage.
Maple Wood
Characteristics: Maple is renowned for its strong structure and pleasing aesthetic. It has a fine, consistent grain and can be finished to a high polish.
Safety and Suitability: Maple's strength and non-toxic nature make it ideal for a sturdy and long-lasting wooden hamster cage.
Oak Wood
Characteristics: Oak is highly durable and features a distinctive grain pattern. Its strength and hardness make it a premium choice for furniture and pet enclosures.
Safety and Suitability: Ensure it's well-sanded to prevent sharp edges, making it a safe option for a wooden hamster cage.
Cherry Wood
Characteristics: Cherry wood is known for its rich, warm color and smooth texture. It darkens beautifully with age, adding an element of sophistication to any design.
Safety and Suitability: Cherry's non-toxicity and aesthetic appeal make it excellent for creating a visually appealing wooden hamster cage.
Poplar Wood
Characteristics: Poplar, a softer hardwood, is easy to craft with and takes paint and stains well. It has a pale color which can be finished to mimic more expensive woods.
Safety and Suitability: Its safety and ease of use make it a common choice for pet enclosures, including wooden hamster cages.
Beech Wood
Characteristics: Beech wood has a uniform texture and is highly workable. It's durable and holds up well under heavy use, making it ideal for furniture and cabinetry.
Safety and Suitability: Beech is a fantastic choice for intricate cage designs due to its strength and ease of manipulation.
Walnut Wood
Characteristics: Walnut stands out for its strength and distinguished, dark appearance. It's a high-quality wood known for its durability and beautiful grain patterns.
Safety and Suitability: Its robust nature makes it perfect for a stylish and durable wooden hamster cage.
Redwood
Characteristics: Redwood is celebrated for its natural resistance to decay and stunning reddish hue. It's a popular choice for outdoor structures due to its longevity and natural beauty.
Safety and Suitability: Ideal for outdoor or larger hamster enclosures, redwood provides a secure and visually appealing option for a wooden hamster cage.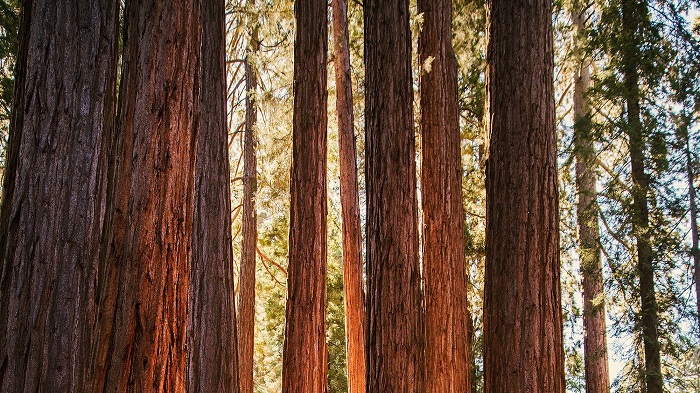 Wood Preparation and Treatment Techniques
Proper preparation and treatment of wood are essential steps in creating a durable and safe wooden hamster cage.
The process begins with drying the wood thoroughly, a crucial step to prevent warping or rotting once the cage is in use.
After drying, the wood is cut to the desired dimensions, ensuring each piece fits together perfectly for a stable structure.
The next critical stage is sanding; this smooths out any rough edges and surfaces, eliminating the risk of splinters that could harm your hamster.
Finally, to enhance the longevity and appearance of the cage, applying a non-toxic finish is vital.
This finish protects the wood from moisture and wear while ensuring it remains safe for your pet. Each of these steps, from drying to finishing, contributes to crafting a high-quality, resilient wooden hamster cage that is both functional and safe for your furry companion.
Cage Design and Crafting Tips
Designing and constructing a wooden hamster cage requires a harmonious blend of aesthetic appeal and practical functionality.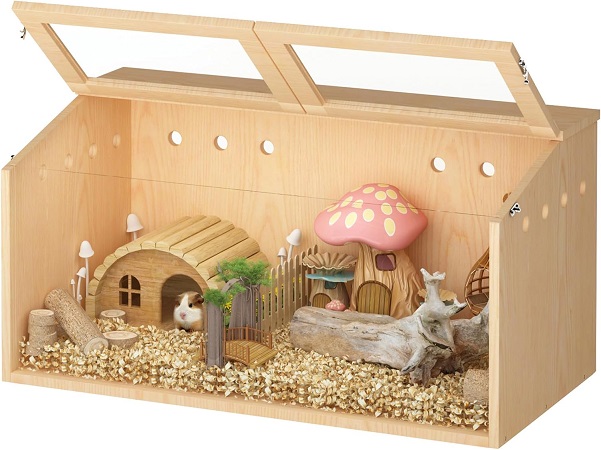 Selecting the right combination of woods can significantly enhance the cage's quality and appearance.
For example, a durable wood like maple could form the foundation for strength and stability, while accents of aesthetically pleasing birch can add elegance to the cage's exterior.
The design should cater to the hamster's needs for space and stimulation, incorporating features such as climbing frames and hideouts.
Accessibility is also crucial; ensure that the cage includes easy-to-operate yet secure access points for hassle-free cleaning and interaction with your hamster.
In essence, the art of crafting a wooden hamster cage lies in creating a structure that not only looks beautiful but also serves as a comfortable and engaging habitat for your pet.
Conclusion
In conclusion, choosing the right wood type is essential for building a quality wooden hamster cage. Each of the woods listed offers unique benefits and can contribute to creating a safe, comfortable, and appealing home for your hamster.
Ventilation plays a crucial role in maintaining a healthy environment within a wooden hamster cage, especially when considering wood types and design.